Intuitive Coaching, Sound Healing, Worldwide Psychic Readings – Retreats – Workshops, Mentoring, Radio Host, Meditation CD & MP3
Welcome my friend Tracey is known as the healer's healer.  Are you caught up on the same soul lesson that you just can't seem to get past or shake?
Are you an Empath and afraid of experiencing denser vibrations and giving away your power?  Always on guard and fearful or loosing your power?
Does your spiritual vision and hearing need refining?  You know your destined for more but is something preventing you from creating the life you want?  
I help to empower you to let go of your hardest soul lesson that is stopping you from moving forward and experiencing the life you desire.  We work with sound, meditation, activations and intuitive counselling sessions.
Every service and product is designed to vibrationally transform you.  Skype calls, MP3′s and in person services will encode you with the vibrational blessing intended at the time of the recording or session.  This enables you to expand in consciousness, raise in vibration and have healthier happier life, business and relationships, wherever you are in the world. 
I hold you in a safe space, so you can unravel what no longer serves, enabling you to  remember your magnificence and be who you came to be.
You are the creator of your universe, you are powerful, loving and wise, it is time to let go of the illusion of lack and scarcity and wipe away what is blocking you from living the life of your dreams. 
We detox your physical, emotional and mental bodies with easy exercises and vibrational transformation; opening you to the purest expression of love, joy, peace, clarity and abundance that is available to you. 
Once you do this your relationships begin to change, your life begins to change and you radiate even more than you do now.
You are your healer … I am your guide and together you let your light shine!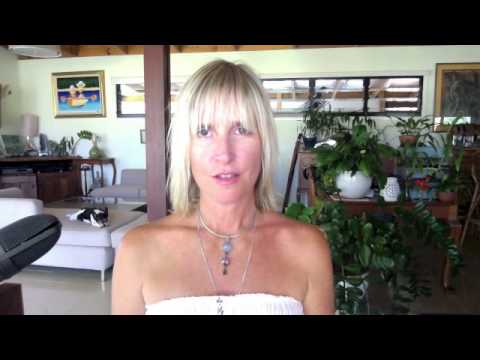 You can create the life of your dreams, live your soul's purpose and you can fulfill your soul's contract.  Are you ready?  Contact me now for a consultation in person or anywhere in the world via Skype.  Either purchase a service or  CONTACT TRACEY with subject CONSULTATION.
This website offers are tried and true techniques that really work to help you to handle your life more easily.  They have spiritually empowered me during my life's journey, along with hundreds of other dear souls and friends. 
I help you to remember how to refine your vibration at a cellular level.  We are vibrational beings and it our rate of frequency, that determines the quality of life that we are experiencing that is forming our reality. The universe is faithfully mirroring back to us the vibration that we are allowing to reside within. 
My intention is here to help you to raise your vibratory state at a Cellular Level to the highest vibration of all DIVINE LOVE … change your vibration change your life!   I channel questions and sound specific notes,  which help you to release what is ready to be let go of,  but you are still holding onto at some level of your being.
What is Cellular Memory
Each cell of your body is a powerhouse of creative energy, your cells creates, recreates and multiplies the information you give them via your vibration, thoughts and programing.  When you raise your vibration you change at a cellular level.  My sessions help your cells to gently let go of the density you are holding onto. Sound is the purest and quickest way to change your vibratory state ~ Transformation with Sound Healing

Easy Sound Exercise
A simple exercise to raise your vibration is to sound the "OM"  the universal sound of love. 
Take your attention into your heart … see it open as a flower opens to the sunlight

Breathe three times to center within your heart

Sound the OM gently from inside your heart, allowing the essence to gently flow through you
Chant this gently and reverently six times.
Enjoy perusing my site, download my free gifts to the right and contact me to work one on one with you I would be honoured to serve you.
Keep Shining 
Love Tracey xxx

Amplify … Activate & Shine!
Share and Enjoy